I moded my theme a bit more and here is Ultimate PS3 Theme Mod v2.1! Overclocking to at least 300/150 recommended but 333/166 will be great. For 6.20,6.35,6.39 and 6.60!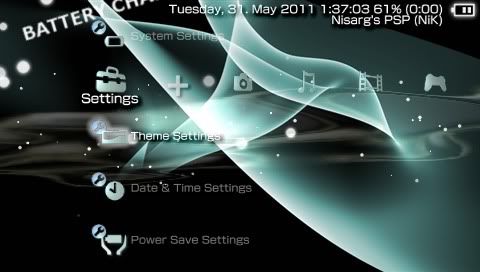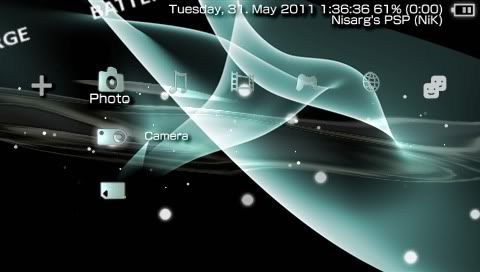 Update 3 - Fixed all bugs! Fully working now!
Update 2 - Added 6.35 conversion
Update 1 - converted to 5.03 and 6.20 and added one more screenshot
Known Bugs :-
NO BUGS NOW!
Download (6.20) :-
http://www.box.com/s/cc0oqg4jt6ra1hgn0926
Download (6.35) :-
https://www.box.com/s/7b86f0730d3f6512131e
Download (6.39) :-
https://www.box.com/s/f2c39e4ea99a05dd1748
Download (6.60) :-
https://www.box.com/s/4fc20fdb995b46b201bc
Old theme post v1
Credits :-
Paolok95 for Modules and Resources from his "PS3 Theme by Paolok95".
kpro18 for finding the gameboot (Note : he didn't make it he just posted a thread and made a video :
http://forums.psp-hacks.com/f134/ps3-gameboot-t214341/
)
PS3 Wave by PatPat
??? for ptf
Patpat for creating CTFTool
jvhellraiser for 6.60 conversion
Me nisarg_kolhe for creating this theme
And everyone keeping PSP scene alive!
Advertising