The PSvita's touch screen controls are really boring for PSP and PS1 games, so I made up some idea on how they could possibly improve it..
emulating buttons on the 4-corners is just not enough..
I just realized that some of UMVC3 and SFxTK's touch controls are really cool and applying them on the vita will really benefit it
featuring TN-V and Tekken 6 in action
unlisted youtube video (with TN-V): public youtube video (without TN-V): hehe.. the video is just a demo and a sample of the idea.. the touch screen really doesn't work like that (for now).. im using my other hand controlling the buttons and the stick, hidden from camera view to fake the touch controls..
No Haters Please!!
Sony should make this a reality!! And put it on PSVITA FW 4.00
What you guys think?
related thread:
viewtopic.php?f=23&t=38776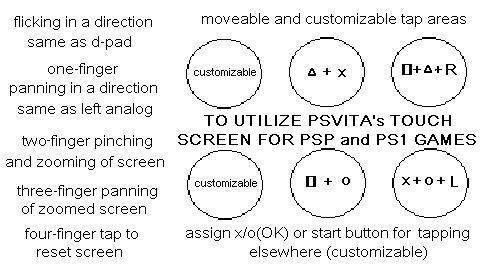 Advertising