README +Description
Homebrew Title: Jumps [Reach The Top]

Author: Zasisem (aka Hollowkarl)

Date Started: October 21, 2011

Date Ended: October 24, 2011

Date Released: November 12, 2011

Made in: PGELUA.

Why? Because I am working on another homebrew project using Geecko's gLib2D.

I made this because... It's a hobby, and it was fast.

Description:

"A Doodle Jump like jumping game"

Simple Physics included.

Controls:

DPad Moves Player Left and Right

Cross for Jumping. (You can double Jump)

LTrigger to reduce size of Player.

RTrigger to increase size of Player.

NOTE: When increasing size of Player, don't move. And decrease the

size of Player. You will be hanging in the air. Good technique if

you can't reach higher blocks.

NOTE 2: THIS IS PROVIDED AS-IS. YOU MAY EDIT AS PLEASE.

Just don't forget to give me some credit

I have not commented on these functions yet.

But I will when I have time.

NOTE 3: If you double jump too fast you will not go as high. Relax and slowly

jump

your way up.
Your Download Link is here


Download Here
I will post some screen shots later. GFX are really simple. I didn't really focus on GFX.
I'm up for some feedback
Well Happy gaming!
Screenshots thanks to
toBsucht
[spoiler]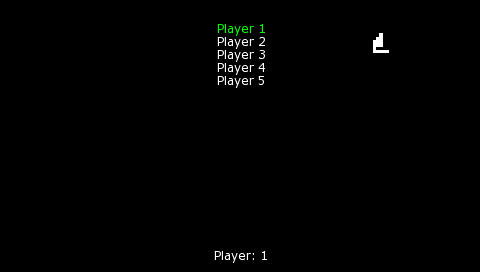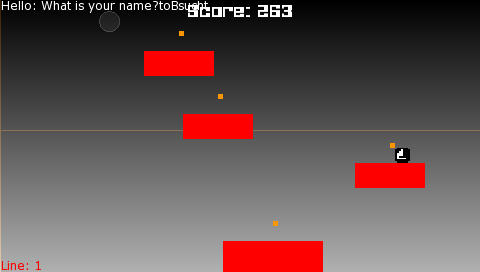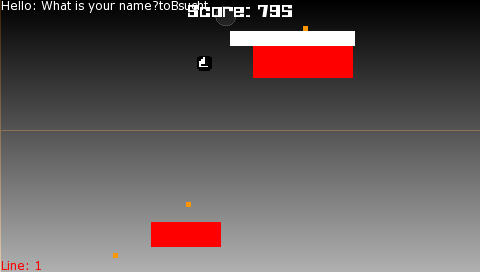 [/spoiler]
OFW Version also thanks to
toBsucht
[spoiler]
Download Here
[/spoiler]
Advertising