i-am-not-one wrote:Kevlahnota.

I am running Wagic 0.19.2.726

Just wanted to let you know the main options menu (and the icons) is back to looking great on my PSP
Yes I forced the application to use menuicons for PSP build since I cannot figure out why it does that on larger scaled images.
Anyway Im working on viewable exile zone... Sample below: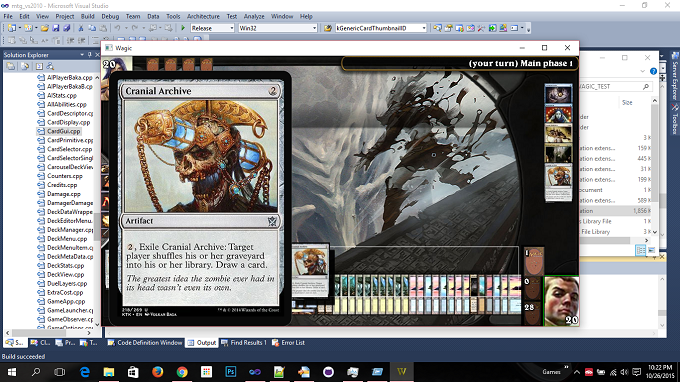 Its almost finished, but I'm not satisfied with the location on player side, on opponent side its on the left of opponenthand zone and move the opponenthand zone a little to the right...