Your are looking at a specific version for this piece of software. There might be more recent releases. Check the
game's main page
Snes9xTYLmecm(/cm) 0.4.2 Mod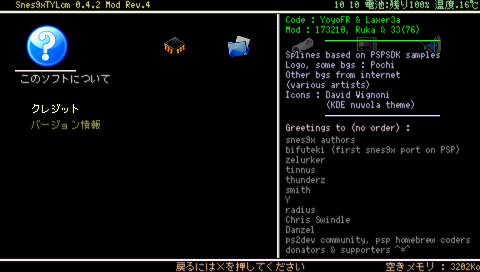 This is a mod of Snes9xTYLmecm(/cm) 091127.
Snes9xTYLmecm is a mod of Snes9xTYL which is famous as Snes emulator of PSP.
Version : Revision 13
Release Date:
2013/05/2
Notes for this version:
Added SCE's official OSK support
Changed "Randomize Background" to "Swap Background"
Added SPC "Play in order" option
You can change auto frameskip value.
Fixed bugs and tuned codes.
Downloads
Find download links for Snes9xTYLmecm(/cm) 0.4.2 Mod below.