Your are looking at a specific version for this piece of software. There might be more recent releases. Check the
game's main page
Snes9xTYLmecm(/cm) 0.4.2 Mod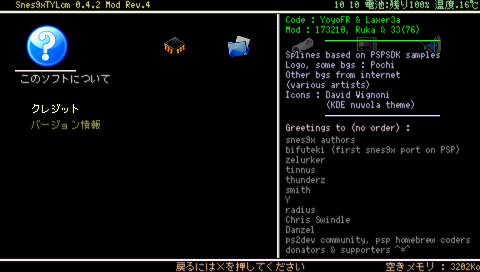 This is a mod of Snes9xTYLmecm(/cm) 091127.
Snes9xTYLmecm is a mod of Snes9xTYL which is famous as Snes emulator of PSP.
Version : Revision 20
Release Date:
2013/07/5
Notes for this version:
Changed the savedata directory.
Added support of large memory.
It enables to run hack roms.
Downloads
Find download links for Snes9xTYLmecm(/cm) 0.4.2 Mod below.