Mario Kart PSP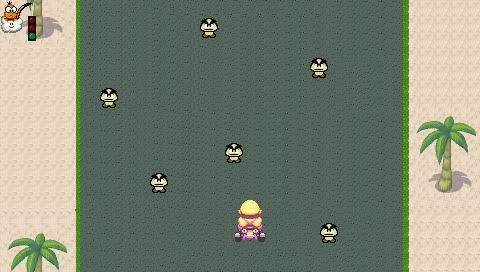 This is a simple skill games and you need to avoid your enemies.
If you touch one of your enemies, you've gotta start all over again.
Latest Version : Version 4.9
Release Date:
2013/06/8
Notes for this version:
This version has the multiplayer menu updated, and changed the Sonic character with Shy Guy.
Downloads
Find download links for Mario Kart PSP below.
Older Versions
More...
In this section you will find additional links related to this application
We didn't reference any discussion on our forums about this homebrew yet, but you can create one!