Oneinstaller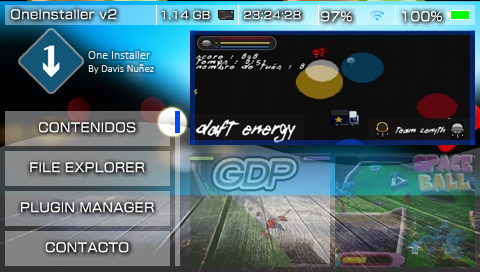 One Installer is an application designed for downloading and managing content so you
must have a wireless network to download, Applications Homebrew, Plugins and Themes, Games directly
from the PSP, the application has the option to install all content in your memory stick.
One Installer is performed under the interpreter ONElua.
Downloads
Find download links for Oneinstaller below.
More...
In this section you will find additional links related to this application
We didn't reference any discussion on our forums about this homebrew yet, but you can create one!