DSonPSP Unofficial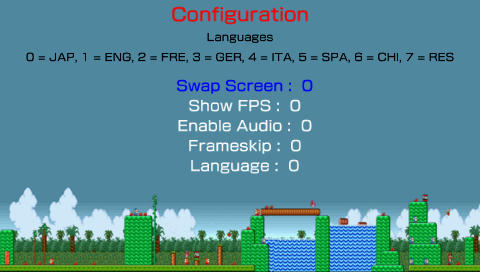 Nintendo DS emulator for PsP
also in the package is a file called "samples.zip" it contains all of the DS samples that are tested and that work, if you want to test them uncompress it and put the .nds files in the same folder as the eboot.
place all of your other DS homebrew/backups in the same folder as the EBOOT
Latest Version : Unofficial V0.1 ofw
Release Date:
2011/04/12
Notes for this version:
decrypted for ofw / eboot is smaller now april 2011
(Unofficial V0.1 - original release ~ march 2010)
Downloads
Find download links for DSonPSP Unofficial below.
More...
In this section you will find additional links related to this application
We didn't reference any discussion on our forums about this homebrew yet, but you can create one!