The 50 Best Vita / PSP Homebrews in 2014
Here is a huge post with the most popular 50 homebrews and tools of the past year for the PSP and the Vita in our database. If you are new to the PSP/Vita scene, or if you're looking for some exciting new content to try, this is what you are looking for! You can find more homebrews on /downloads, and don't forget to add yours, and to rate your favorite ones. No login is required!
Most of the homebrews are compatible with both the PSP and the vita (in the case of the vita, you'll need to run VHBL, TN-V, or equivalent tools. For the PSP, usually a custom Firmware is required)
This is a list generated from the community's votes. If you want a "human-curated" list, check joel16's Top 10 homebrews for 2014.
Feel free to report any broken links.
50. QSPLINK
Simple PSPLink mod to recover from the QSP bug during a crash in TN-V.
QSPLINK can be downloaded here
49. CyanogenMod PSP C
This isn't a port of CyanogenMod for android, it's a project created from scratch. It will never allow you to run android apps, the psp system doesn't have the hardware capabilities to run android. It's purpose is similar to that of "iR Shell", but with a UI inspired by CyanogenMod. If developers are interested, feel free to contact me through my email: sauskethunderkid@gmail.com
---
---
CyanogenMod PSP C can be downloaded here
48. Minecraft PSP – [LC Mod]
Joel16's mods based on Drakon's game (Lamecraft, PSP's popular Minecraft homebrew clone) are to enhance lamecraft's graphics and gameplay, and give it a more 'minecrafty' feeling.
Credits go to Drakon for his amazing project.
Minecraft PSP – [LC Mod] can be downloaded here
47. OpenTyrian PSP+
OpenTyrian is a port of the DOS classic shoot-em-up Tyrian. Tyrian is an arcade-style vertical scrolling shooter. The story is set in 20,031 where you play as Trent Hawkins, a skilled fighter-pilot employed to fight Microsol and save the galaxy.
This is an enhanced version of deniska's original PSP port of OpenTyrian.
OpenTyrian PSP+ can be downloaded here
46. TN-V usermode Loaders
This is the download page for usermode exploits loaders for TN-V. Choose the download matching your game below
In addition to the usermode exploits below (choose the right one for your game), you will need:
– TNV Core files
– The 6.60 PSP Firmware update (rename it into 660.PBP)
Check the instructions on the TN-V4 Download page for installation!
TN-V usermode Loaders can be downloaded here
45. Ubuntu 12 PSP Shell
Ubuntu is a complete desktop Linux operating system, freely available with both community and professional support. This is a PSP Shell made from scratch that is programmed in LUA. The Ubuntu community is in no way affilated with this project.
Ubuntu 12 PSP Shell can be downloaded here
44. HTMLIt
webkit exploit kit for < PS Vita 2.00 and roptool
43. PSVita Style CTF Theme
eCFW TN-V / CFW PSP CXMB Theme with vibrant, vivid PS Vita icons and start-up sequence.
Inspired by, and moded from Paolok95's PS3 style theme.
removed all the shadow effect icons to lessen filesize and minimize(or eliminate loading bugs), since the icons are a bit heavy for loading.
More info at the forums:
http://wololo.net/talk/viewtopic.php?f=56&t=38923
PSVita Style CTF Theme can be downloaded here
42. SGKeyDumper
Lightweight simple plugin to dump a game's savedata key.
SGKeyDumper can be downloaded here
41. Big Luaplayer (Lua Scripting Engine for PlaystationPortable)
This program enables the user to create and run "Lua" scripting files on his "PSP". The program is designed to create games and other application for "Sony's PSP" via "Lua" code.
Big Luaplayer (Lua Scripting Engine for PlaystationPortable) can be downloaded here
40. Flyer
Flyer is a top-down shooter. Your goal is to control some sort of spaceship, and reach the end of the level, completing level objectives by the way
39. TN-V
(also known as CEF 6.60 TN) Custom Emulator Firmware 6.60 TN for PS Vita, with XMB support, by Total_Noob (individual game exploits by various hackers)
Features:
* The whole PSP environment
* Recovery menu and VSH menu (many options to set)
* Support of plugins
* CPU speed changement (makes no sense, as the difference is only minimal :P)
* Install Addon
* Network update
* 1.50 kernel homebrews compatibility
* Higher homebrews compatibility (VLF homebrews)
* High PSX compatibility (experimental sound support since TN-V9)
* High backups compatibility
38. PicoDrive
Sega Genesis (Megadrive) Emulator for the PSP and PS Vita
PicoDrive can be downloaded here
37. pyMenu
pyMenu is an alternate menu for HBL, PRO and CEF.
36. Alice in: Pasta Crocket
The queen of hearts has trapped you in a place between Earth and space. You must now face a lemon pie which will send you lots of surprises and traps. Will you be able to free yourself from this nightmare? Will you be able to smash the ball into that pie?
Alice in: Pasta Crocket can be downloaded here
35. Pro CFW
Unleash the full power of your PSP with the most popular Custom Firmware on the scene! Compatible with all PSP models on firmwares 6.20, 6.35, 6.39, and 6.60
Pro CFW can be downloaded here
34. Lamecraft
If you know the PC game Minecraft, you will feel at ease with this genesis entry which reuses the same concept: allowing grownups to play with blocks like little kids. LameCraft is for now just a sandbox that allows you to build a 3D world to your liking. But Drakon has been restlessly updating this entry regularly for the past months, and each update is simply impressive.
Still need to be convinced? 10 days after the first release, there痴 already a massive community around this homebrew, and the release thread in our forums is already 23 pages long as I type this. This will quickly become a must-have in your homebrew library.
Lamecraft can be downloaded here
33. Open CMA
A patch by Virtuous Flame to prevent the PS Vita Content Manager Assistant from connecting to the internet.
The PS Vita comes with a system to copy save files that requires you to be connected permanently to the internet. This system is here to force you to update the Vita when a new version is available. In addition, it might be inconvenient for you to be constantly connected when you want to copy your files from and to the Vita. This patch is here to help you with this situation
Open CMA can be downloaded here
32. yMenu
An Alternate Menu for VHBL and TN CFE created by wth a.k.a. Yosh.
31. Naruto Ultimate Ninja Battle
Naruto Ultimate Ninja Battle is a Beat em Up Homebrew Game which plays in the Naruto World up to the Newest Events! It is made by shaplayer in LUAPlayerPlus and is based on the Battalla ninja v2.5-engine by tonos!
Naruto Ultimate Ninja Battle can be downloaded here
30. PSPokemon Grey
shaplayer's PSPokemon based homebrew, made in PGE-Lua! As the name implies, it is a Fanmade Pokemon Game!
PSPokemon Grey can be downloaded here
29. DaedalusX64
Nintendo 64 emulation at its best! DaedalusX64 is the direct successor of Daedalus
DaedalusX64 can be downloaded here
28. Iso tool
Backup your games decrypt them, create shortcuts.. ISO Tool is a useful that allows you to patch your untouched PSP Game. Once the game is patched, you will be able to play it on pretty much every CFW out there.
Version 1.978 works with ofw and allows you to patch some backups for ofw (not 6.60 or up)
Iso tool can be downloaded here
27. ARK
ARK is a PSP Emulator Custom Firmware for your Vita, based on PSP's Pro CFW. It supports most PSP Homebrews, plugins, and backups, as well as PS1 games
26. Bookr
The best eBook reader for your psp/Vita.
25. Vitasploit
Vitasploit by Hykem is his version of an exploitation framework based on the Vita webkit exploit. It regroups webkooz, akai, memtools_vita and JSoS-Module-Dump in a single repository.
Vitasploit can be downloaded here
24. Cave Story
Probably the most famous platform freeware game, cave story is the result of 5 years of work by an independent developer. This is the psp port.
Cave Story can be downloaded here
23. Wifihack
Cool application that calculates the default password for some routers. Developed by m.rr
Wifihack can be downloaded here
22. VideoPRXmodule v.0.33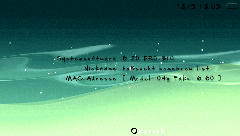 Mod of the original Pacman plugin, which has been adapted for use in the PSP HEN, this plugin named VideoPRxModule can take video on the XMB in. GIF, make catches in the menu and in-game, they're stored in the TIM-Record folder that is automatically created when recording a video. Catches the saved in. BMP and stored in the PHOTO folder by default.
VideoPRXmodule v.0.33 can be downloaded here
21. TN Savestate plugin
By Total_Noob
Imagine you'e playing a difficult level where you need so much time to go through, but you always fail at the end against the big boss.
This shouldn' be annoying anymore, as with this plugin you can save and load states WHENEVER, WHEREVER you want. You can ehm call it…hm kinda cheating, but this plugin can also be used for other purposes!.
The PSP/PS Vita is intended for short gaming sessions and this is possible! Now you can quickly switch from game to game, with this plugin.
TN Savestate plugin can be downloaded here
20. Vita FTP
Coldbird's FTP server to ease the transfer of files to your Vita
Vita FTP can be downloaded here
19. SHELL
Replace your XMB with this nice customizable environment
18. Asteroids
You love to travel in space: we too, after Cosmos Lunar by Samir88Nasri, this is psgarsenal who wants to take us to the stars but also to meet asteroid …
In Asteroids, as its counterpart on terminal arcade, you control a small spaceship but this one is facing a slew of asteroids appears quite aggressive towards your vessel. Your goal, if you accept it is to destroy the spheres while avoiding being crushed by the latter.
The game is accompanied by a small space orchestrated music by Applelo.
We hope that this game you will spend pleasant time on your PlayStation Portable which must be, as you probably know with Custom Firmware.
Asteroids can be downloaded here
17. 138Menu
– Compatible with VHBL and CEF (ARK / TN-V)
– Multi-language English, Spanish, German, French, Turkish, Polish, Italian
– Loading/Showing games/installers icon
– Listing games from a custom path and/or PSP/GAME/
– Uses FBOOT.PBP, VBOOT.PBP, wmenu.bin, EBOOT.PBP (only for CEF) and/or a custom app name
– Homebrew installing
– You can use custom themes and wallpapers
– Delete App and Homebrew Folder format features included
– Custom OSK
– Easy-to-use interface
– Protection measures included
– Low sized
138Menu can be downloaded here
16. PSP Revolution
Dance-Dance Revolution clone
PSP Revolution can be downloaded here
15. USPeed Profile Manager
Tired of those games that don't allow you to create more than 1 savegame? We have the solution for you!
This plugin will switch between customized profiles to allow you to create as many savegames as you want.
Your girlfriend will not ever kill you stats !!!
USPeed Profile Manager can be downloaded here
14. Silveredge
Adrenaline packed space shooter!
If you enjoy games such as Tyrian, or Rrootage, Silveredge is for you. AndrewYY worked on this game for one year before submitting it to the Genesis competition, and it shows. The graphics, audio effects, music, menus・everything is really polished and very impressive. From the very beginning of the game, you get into the action, the controls are explained as a quick element in the story, and, well, that痴 a detail but it痴 the kind of stuff that gives us the impression of playing a professional game.
Silveredge can be downloaded here
13. 6.60 ME
The "Minimum Edition" CFW by neur0n is an alternate Custom Firmware for those who want to stay up to date and don't want to use Pro CFW or TN Hen
6.60 ME can be downloaded here
12. Qwikrazor exploits
Leaked archive of psp usermode and kernel exploits, including full VHBL ports, hello world, PS1 exploits, and psp kernel exploits, with full sources.
Qwikrazor exploits can be downloaded here
11. NesterJ
Nes Emulator
NesterJ can be downloaded here
10. Slender PSP
Slender PSP is a remake of the hit PC indie game, Slender. Slender PSP has very little story, mainly simple, all you must do is collect 8 pages, before Slenderman finds you! With only a flashlight!
will you survive?
Slender PSP can be downloaded here
9. memtools_vita
Set of developer tools to leverage the Webkit exploit on Vita 3.18
memtools_vita can be downloaded here
8. pspkvm
want to use opera mini on your psp or other mobile games and app. Then pspkvm will do just that. Pspkvm lets you play jar and jad files on your psp.
7. PSP Benchmarker
A simple tool to test speeds of various PSP versions/models/emulators
Runs a set of calculations then tells you how long it takes.
PSP Benchmarker can be downloaded here
6. gpsp
Gameboy Advance Emulator
5. ONElua
OneLua is a brand new Lua Interpreter to create our homebrews to both PSP as PSVita.
As LuaDEV, OneLua is based on OSLib, so there are many similar functions (with slightly different syntax).
4. Wagic, The Homebrew
Often compared to commercial games for its replay value and quality, Wagic is a heroic fantasy card game, in which you fight as a wizard against the computer. As you win battles, you unlock new game modes and earn credits that allow you to improve your army. Wagic is community driven, entirely customizable (you can create themes, mods, even new rules), available in several languages (English, French, German, spanish, Italian, Portuguese, Chinese, Japanese, Serbian), and open source. It currently runs on the Sony PSP, Windows, Linux, and N900 (maemo).
Wagic, The Homebrew can be downloaded here
3. JSoS Module Dumper
"Javascript on Steroids" Module Dumper for the Vita Webkit exploit.
JSoS Module Dumper can be downloaded here
2. PSP Filer
A File Manager for the PSP
PSP Filer can be downloaded here
1. psp2600
Atari 2600 emulator
psp2600 can be downloaded here
Need more?
Also check our huge list of emulators for your PSP/Vita, and (last year's list) our top 50 Vita / PSP homebrews in 2013! And again, don't hesitate to add your homebrew to the database!