These are the most anticipated Vita games in 2014
It is obvious that Sony have changed their approach to the Vita this year, making it a PS4 second screen rather than its own dedicated device. But the fanbase of the Vita is fairly strong (and apparentlyVita owners tend to spend much more on games than other mobile devices' owners), and a good stream of good games is awaiting for the second half of 2014.
So, what are the upcoming 2014 Vita games people are waiting for the most today? *
10. The Wolf among us
Telltale games are known for reviving the point & click adventure genre. They've recently received praises for their "Walking Dead" series, and the Wolf Among us, based on a popular comic book, is also getting positive critics. This is the physical version of the game, which has already been released digitally for the PSN on the Vita. Release expected for the end of the year, preorders available
9. Hatsune Miku: Project Diva F 2nd
This Rhythm game, extremely popular in Japan (it was the best seller video game the week of its release), is seeing a western release that many fans have been waiting for. Release expected for the end of the year
---
---
8. NAtURAL DOCtRINE
This Japanese tactical RPG only received a lukewarm welcome from critics, but is still anticipated by many gamers. The PSP was a great platform for tactical RPGs (if you've tried Jeanne d'Arc, or the Final Fantasy tactics remake, you know what I am talking about) and the Vita could become one too. Release expected in September
7. Minecraft
Do I need to introduce Minecraft? The popular Indie title is coming to the Vita at the end of this year. Those of you with a hacked Vita craving for a "free Minecraft download for PS Vita" can enjoy the (also popular) PSP Homebrew lamecraft and its many mods, while waiting for a release of Minecraft itself.
6. Disgaea 4
The vita port of popular PS3 Tactical RPG Disgaea 4 is coming this summer. Yes, another tactical RPG. And yes, portable gamers love these!
5. Danganronpa 2
Initially released on the PSP, in Japan only, Danganronpa is a murder mystery visual novel. A Vita release is coming this year, this time along with localization for Western users. Those of you who want to give it a try and have a hacked PSP or Vita can head over to the fan translation project page. They have cancelled the translation of danganronpa 2 after the announce that an official translation was coming, but you can still get the patch for danganronpa 1. But hey, if you enjoy the game, do show your support to the dev and the companies that take the risk to release on the Vita outside of Japan 🙂
4. AKIBA'S TRIP: Undead & Undressed
Huhu. Do you get it? "trip" / "strip" . Huhuhuhu.
in Akiba's trip, bloodsucking demon creatures have taken over Akihabara. The player needs to defeat these demons by stripping off their clothes and exposing them to sunlight.
I've been to Akihabara, there are demons there, but they suck on my wallet's money, not on my blood.
The game is expected for a Western release in August.
3. Hyperdimension Neptunia Re;Birth1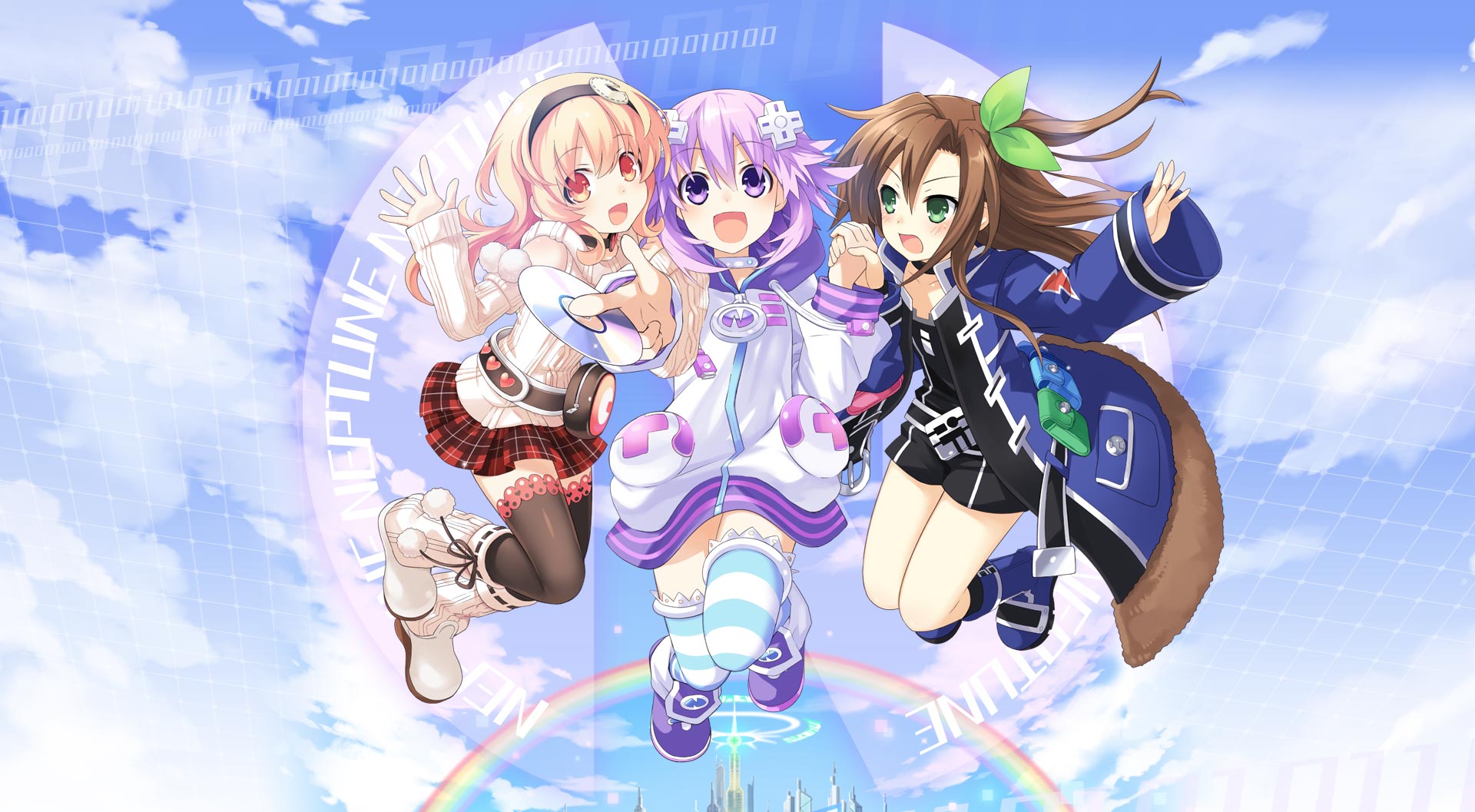 This is the Vita version of a JRPG that came out on PS3 a few years ago. The game did not really get positive reviews, but the universe around that game has a massive amount of fans, waiting for a Vita release. The release is expected for August.
2. Freedom wars
If I had to pick my personal favorite, this would be it. Freedom Wars is a Japanese action RPG that became an instant hit the week of its release in Japan. It pushes the system to its limits, and is proof that exclusive first-party titles are still extremely relevant for a portable system like the Vita.
1. SENRAN KAGURA SHINOVI VERSUS  ('Let's Get Physical' Limited Edition)
A fighting game with, from what I've been told, a gravity engine that puts its attention where it's required. But I swear I purchased it for the scenario!
Conclusion
There is an obvious craving from Vita gamers for a mix of exclusive, first party games, as well as well-known franchises ports or original games based on popular franchises. It also seems clear Vita gamers in the west are eager to play Japanese games on their Vita. An interesting fact given how some Japanese companies decide to not care about their western fans.
What are the games you are waiting for in 2014 for the Vita? What have you purchased this year so far?
* based on Amazon's "most wished for" list for Vita
Disclaimer: the Amazon links above are affiliate links. If you purchase through them, you don't pay anything more but I get a percentage of the sale.