PSVITA Mandatory OFW 2.60 Now Live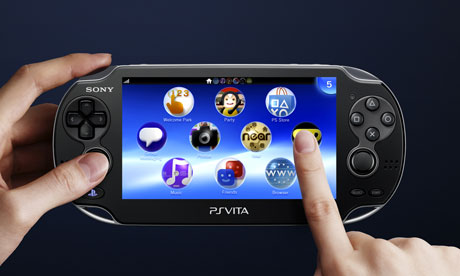 Sony has just released PlayStation Vita Official Firmware 2.60 with a slew of changes including some security changes that you need to know about.
The new mandatory firmware that is now live implements a pretty hefty change-log with some security fixes that, as you could predict, blocks VHBL using the Gamocracy One: Legend of Robot exploit.
The full change-log for OFW 2.60 includes the following:
There is a new option in settings, called "device" and the Bluetooth settings have been moved to this new option.
The Content Manager and the Photo App got a new surrounding picture, when you are about to launch them.
A new PC CMA version is necessary, but its still possible to apply OpenCMA r5 for this new CMA. Just update it (or delete the entire folder and start fresh) and then reapply the Open CMA patch.
Toggles have been added to the screen, when you keep the PS-Button pressed.

They've also added a settings tab for older games, which is exactly the same, as if you keep the screen pressed while playing an older game.

Added a new "PS+ Icon" on top of some games, so you can easily manage your savedata with the online cloud (PS+ subscription necessary).
You can now launch and listen to / watch content, that is on the devices, that are connected to the PS Vita. So you can listen to music / watch videos of a PS3/PC without transferring them.
In terms of security fixes, more analysis will be needed to see whats under the hood but so far we can confirm the following:
Sony has fixed exploits (VHBL), fixed some tricks for the homebrew-community.
Sony fixed the "rename the GAME folder and put content in it" trick, so its now impossible to put new non-PSN content into the /GAME/ folder.

A new folder, e.g. /PSP/ECFW/ would be recommended for future kxploit usage, similar to the /PSP/VHBL/ folder for the VHBL homebrews.

It is still possible to launch homebrews, but the Gamocracy exploit is fixed.
Good news is that VHBL can still run, as my private exploit and The Z's still work on 2.60, so at least Sony hasn't done anything too drastic. As you can see there is a lot to consider if you're wanting to update, but if you'd like to stay on a lower firmware you can, however you will not have access to PSN or other related Online features. Remember that you can use my guide if you are on a lower firmware to do a lot of things including getting VHBL for 2.12  if you have a PS3, when Gameocracy is put back on PSN.
Stay tuned for more information!