Description:
Flyer Deathmatch is a CSPSP-like top-down shooter game.
In Flyer Deathmatch you fly and fight opposing team in some sort of space ship.
Player can choose one of several ships, maps and game modes. More information is under the spoiler:
Detailed description
ALSO. This game requires
Special Permissions
. That is because it was made using ONELua luaplayer, which is requiring them by default.
Keys:
In menu
Up/Down/Left/Right - navigate through menu
In Game
Left Analog Stick - move ship/camera
L-Trigger + Left Analog Stick - move with boost
Right Analog Stick - rotate ship
R-Trigger - shoot
START - toggle pause
Credits:
ONELua staff for it's pretty awesome ONELua luaplayer for Vita
Screenshots:
[spoiler]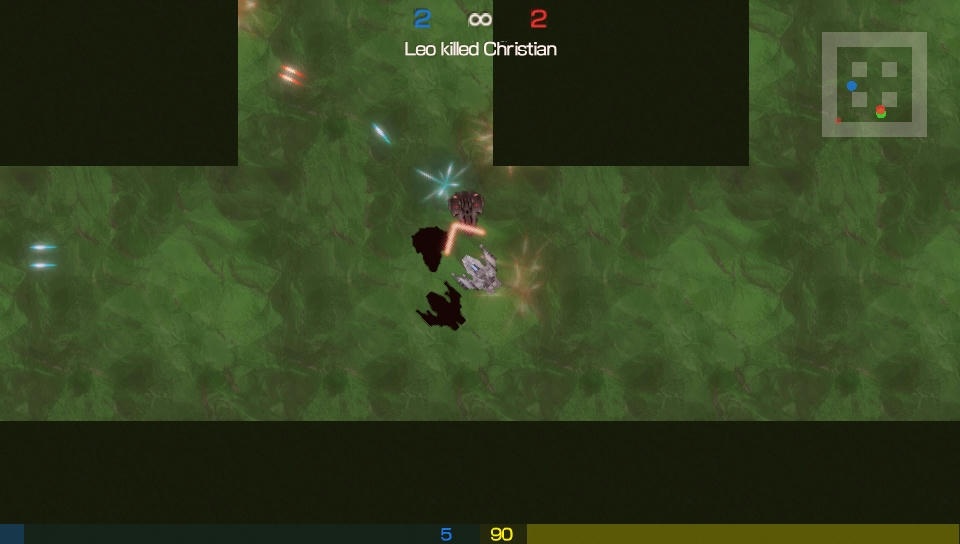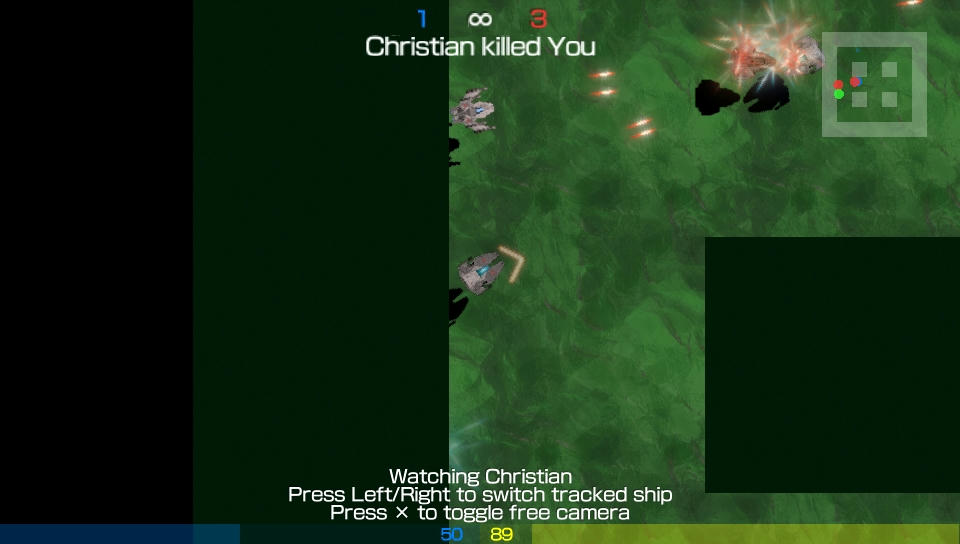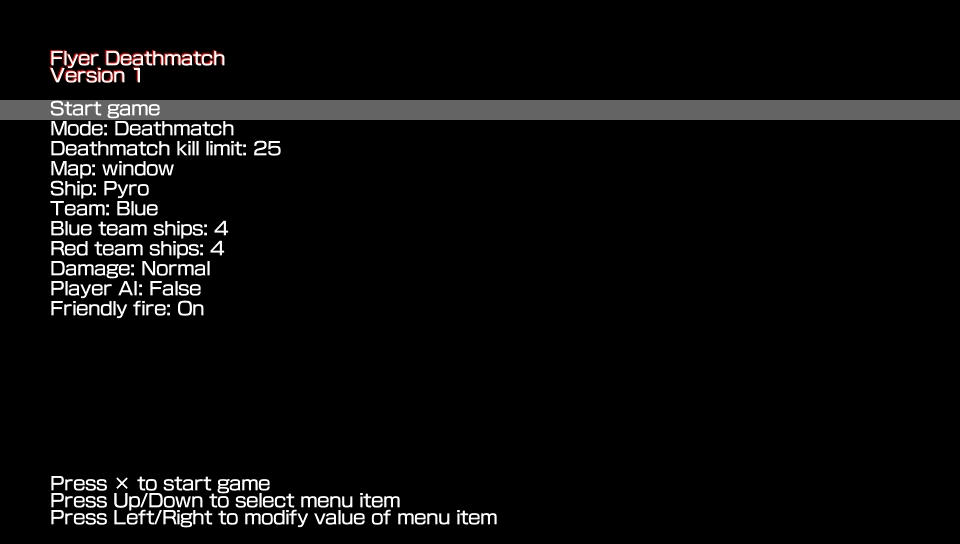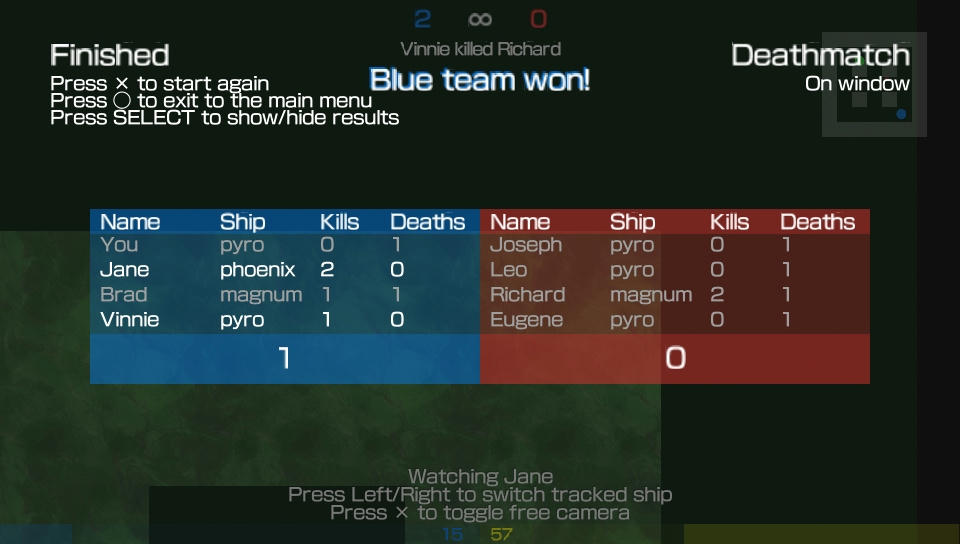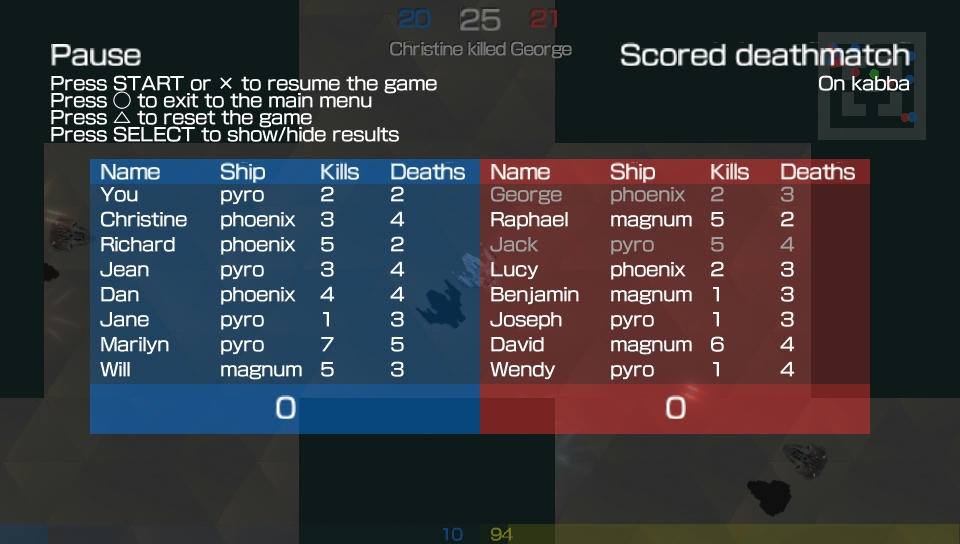 [/spoiler]
LiveArea screenshots:
[spoiler]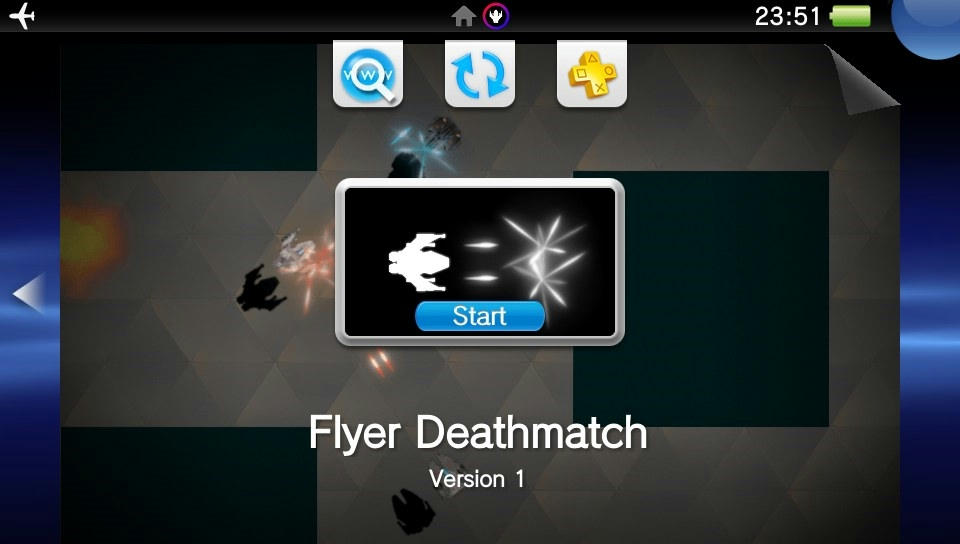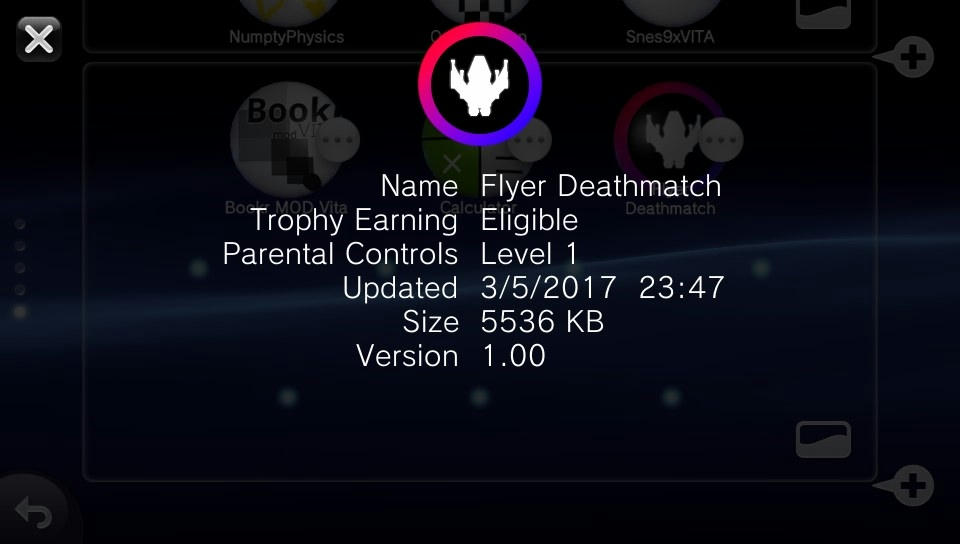 [/spoiler]
Links:
Download:
http://www.mediafire.com/file/mvy2hw713 ... hmatch.vpk
Lua source:
http://www.mediafire.com/file/5tqzcjamw ... Source.zip
P.S.:
Unfortunately, there are no sounds in this game :(
Playing with music is recommended :)
Advertising