Hi, does anyone have a suggestion as to why my PSP can't run DOSBOX?
I get a dosbox error screen that looks something like this, which freezes the system: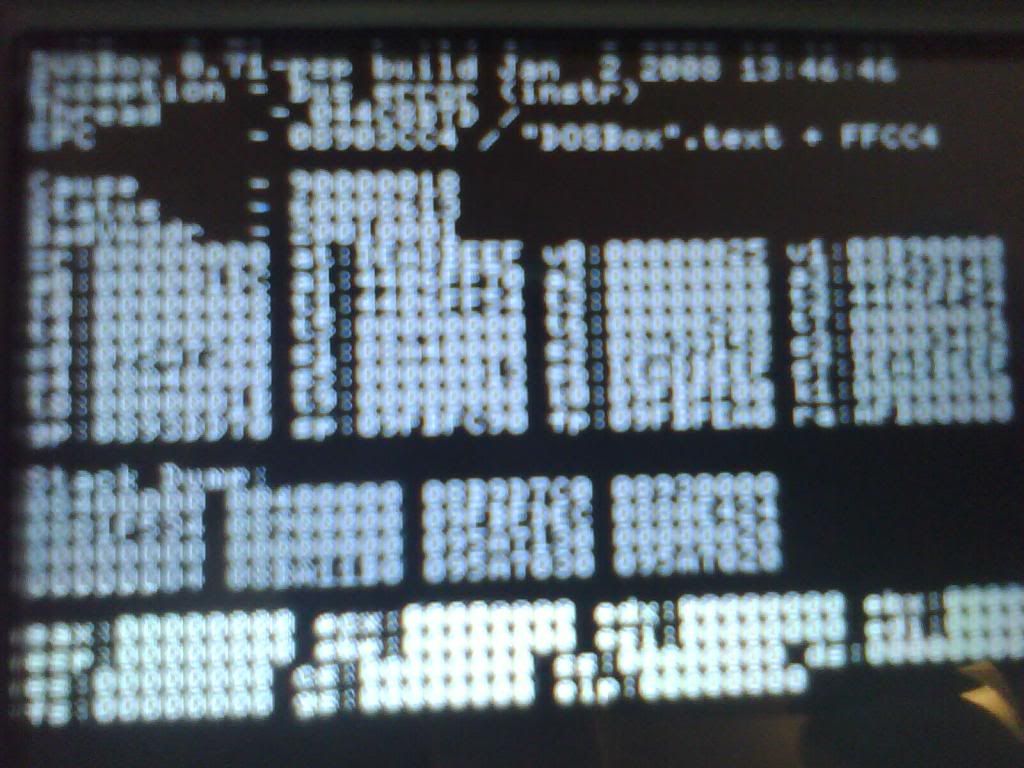 Sorry it is so blurry, it's mostly useless info for debugging I think, at the top it says "Bus Error".
I have a PSP-2000 with 6.60 Pro-C2 and have tried every download of dosbox at
viewtopic.php?f=47&t=11004
The crash/freeeze and error screen comes up immediately after clicking to load DOSBOX in the XMB.
Advertising