Name of entry: BrainBoxer Beta
Author: ASKidwai (yeah, me)
Graphical Advisor: RPSangcap
Beta Tester: waliakhtar
Current version: Beta
Introduction
The reason why I haven't posted lately was this. I had to work on this and currently it has 800 something lines of Lua code (measly I know) and will last a very short time. This application questions you about your knowledge of various things including the PSP, world history and knowledge of current affairs.
How to play this?
The game is pretty self-explanatory but I would recommend that you read the read-me included in the download archive.
Can I borrow this code?
Sure but if you plan on using it in your game/app you must have my permission first
I don't download anything without seeing the screenshots. I want 'em
OK then, here you go
Opening screen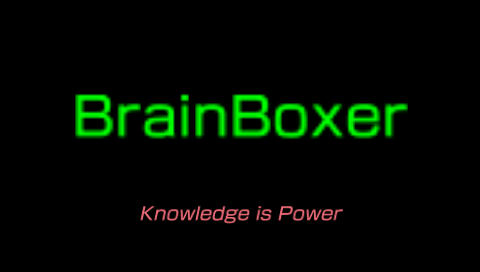 Epicly simple question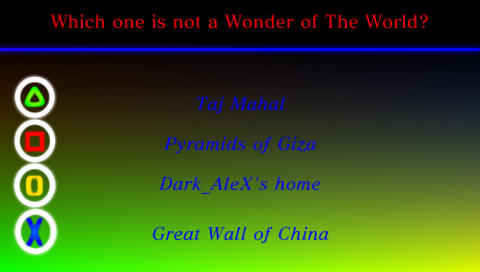 Even more simple question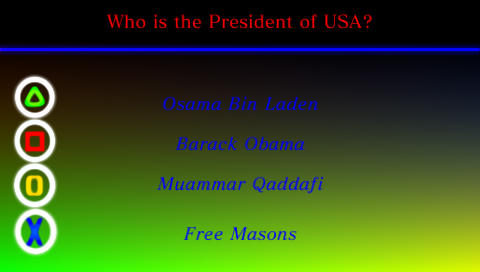 And the best picture of all time: THE FACEPALM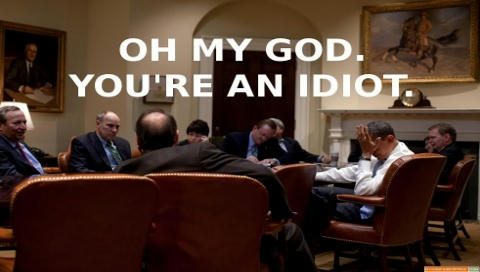 And undoubtedly the most important picture of all What is planned for the next version?
The next version will include bug-fixes, incorporation of your suggestions, more questions and score-keeping.
Where do I download it from?
Unsigned version
Signed version
What firmwares does this work with?
It is tested and working with 5.00 M33-6, 6.20 TN-E, 6.35, PRO B5, 6.20 TN-C, 6.20 PRO B5 (non-permanent though)
PS: This is my
600th
post
Advertising

Last edited by
ASKidwai
on Mon Jun 06, 2011 10:30 am, edited 3 times in total.