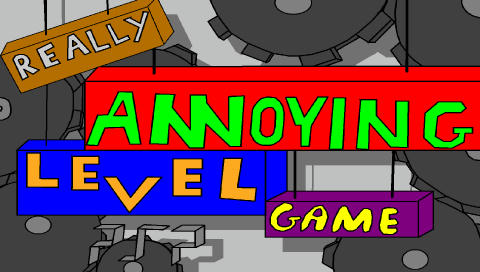 Made by (|EcLiPsE|)
I'm to lazy so i copied from the readme file
readme
Screenshots
I've only tested on psp 2000 tn-hen.
Sorry for the delay, here is: UPDATED rev 6.1+ singed version+Achievements:
http://www.mediafire.com/?9wbgxdbu8vvb76i
SOURCE LINK
:
http://code.google.com/p/really-annoying-level-game/
What's new?
CREDITS: (|EcLiPsE|) for the code, CiosaBoy for the ideas of the game.
NOTE 2: I am not liable for any damage you do during the game.
NOTE 3: THE 8 LEVEL is easy, I've discuss the idea of the level with my friend and I say it's too easy but... worth tried.
Advertising