in 4gamer.net we offer a complete disassembly psvita, here the images
back cover
with the cover removed, we see that the battery is housed in it, lithium ion battery pack "Sp65M", 3.7 V, capacity 2210Mah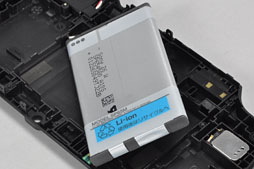 on the side of the battery see specifications.
rear cover all the units and various contacts, this sensor also houses the Multi-Touch pad Rashiki, isn `t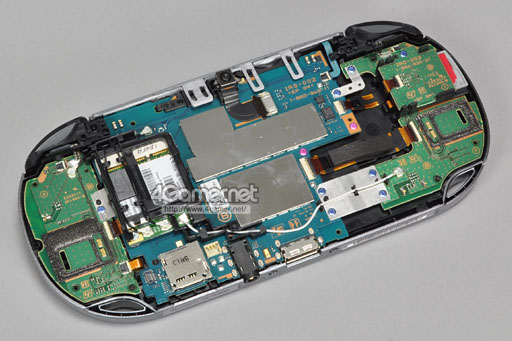 main circuit board to the right SIM card slot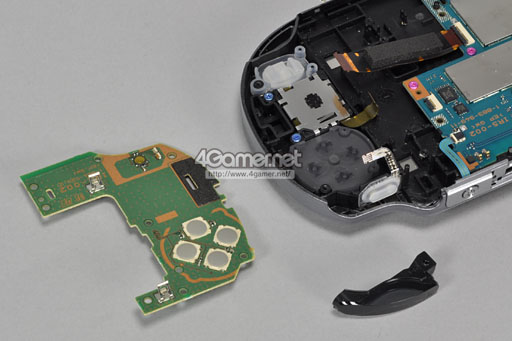 the pad removed.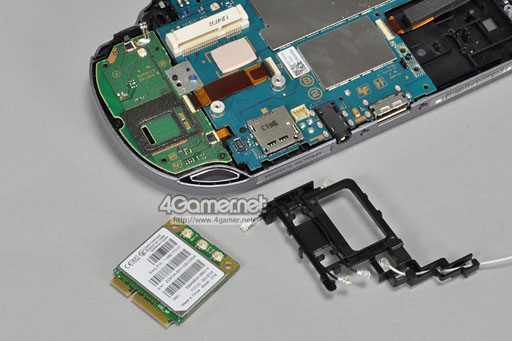 3G wireless carrier LAN mini PCI Express interface eh Connection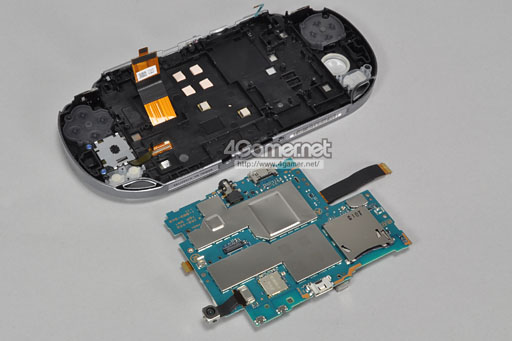 Cover Motherboard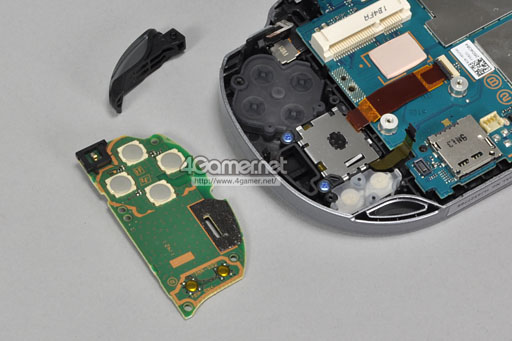 keypad removed
bare motherboard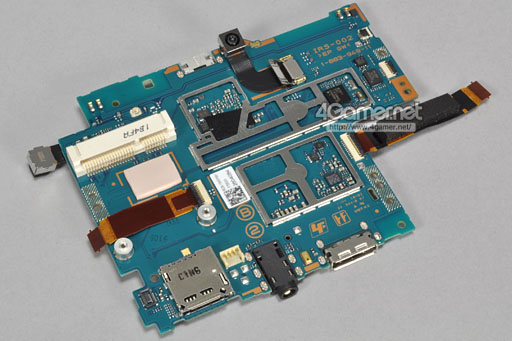 bare board (bottom)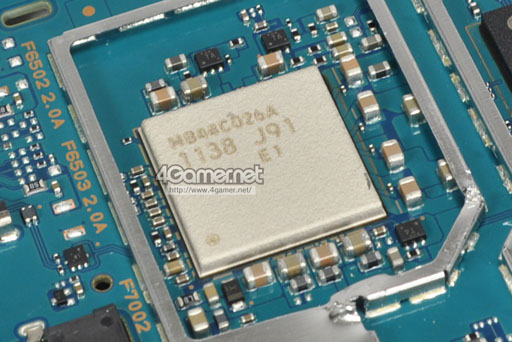 Still to be determined, it seems Chips SoC. "H" or B44C026A "M"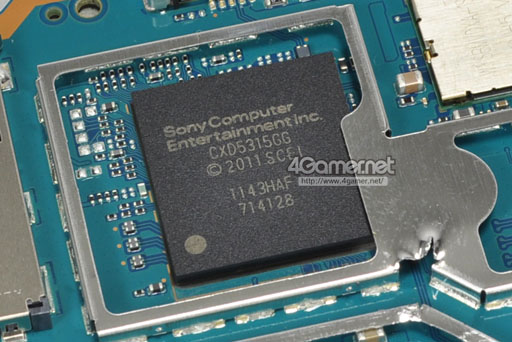 CXD5315GG. which is supposed to input and integrated network, including sensors and controllers
Finally we see the board, accompanied by the arrow pad and the keypad, at the top 3G Wireless LAN Card
The touch panel and the OLED panel were separated. (manufactured by samsung)
The flexible printed circuit (FPC) board was printed with the characters "Samsung" and "SMD." The black chip seen in the lower left is Atmel's "MXT224.".
The main components of the PS Vita
Source
Advertising