New version with 60 fps mode:
Changelog:
1.9
- added '60 fps' game speed setting for perfectly smooth motion in some levels. It works well with the bundled Emerald Mine levelsets. This mode is 20% faster than the default setting 'normal.'
- removed slow-down when playing levelsets that use the Emerald Mine engine with default graphics.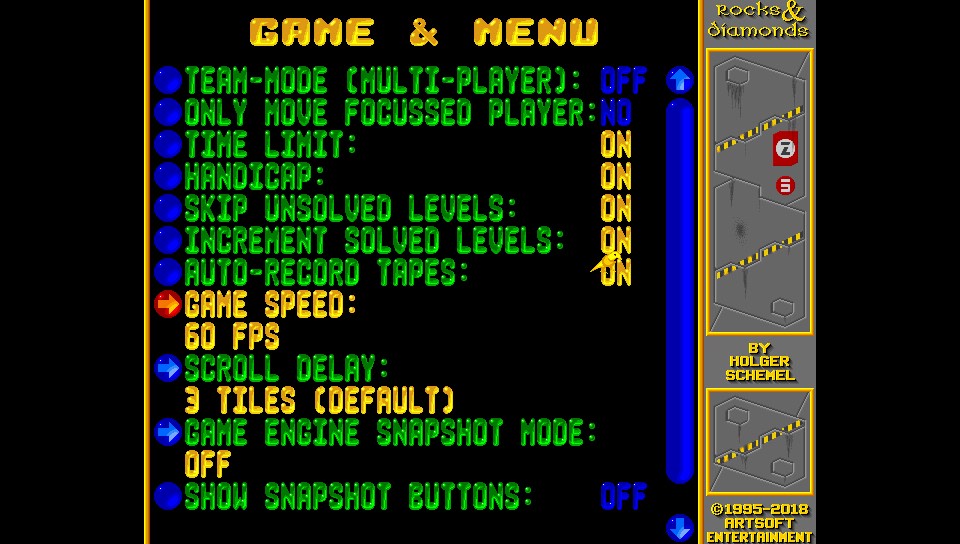 Advertising