AppManager PLUS ONELUA TEAM Introducing our new application AppManager PLUS, which contains the following features: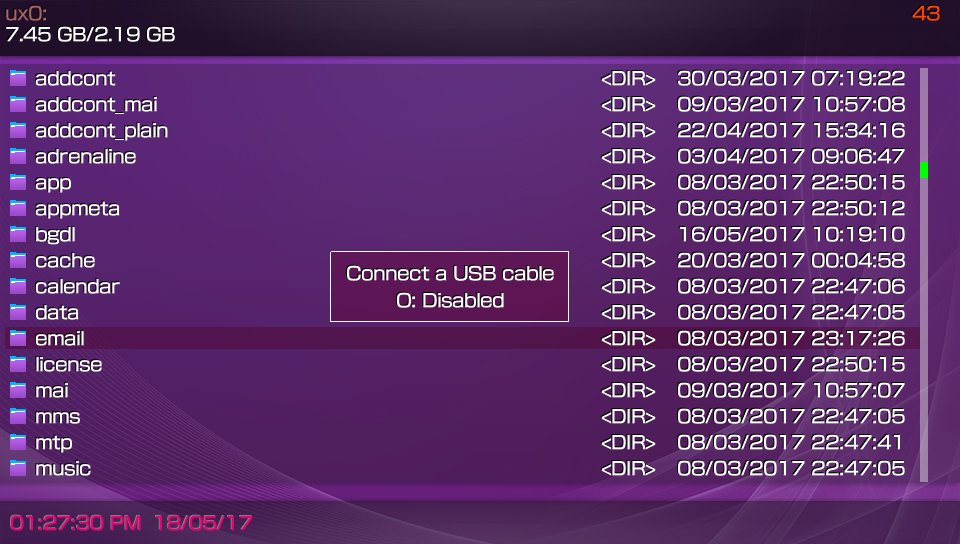 Special thanks to Wz-jk for graphic design
v2.0
Please update your lang.lua in ux0:/data/AppManPlus/lang.lua
https://github.com/ONElua/AppManager-Plus-Translations
Link:
https://github.com/ONElua/AppManager-Pl ... s/tag/v2.0
[++] USB mode available by pressing START in the File Explorer.
[++] FTP mode has been moved to the Options Submenu (pressing triangle on the File Explorer).
[++] Vpk scanning option has been optimized, now, when you enter this option it will do a fast search on the next paths:
"ux0:video/", "ux0:data/", "ux0:data/vpk/", "ux0:/vpk/", "ux0:/vpks/"
"ur0:video/", "ur0:data/", "ur0:data/vpk/", "ur0:/vpk/", "ur0:/vpks/"
If no vpks files are found, it will automatically do a full search on ux0: and ur0:
NOTE: The .mp4 files found will be renamed to .vpk, only if the .mp4 files really are .vpk.
I the case of iso/cso files, the game will be moved to ux0:pspemu/ISO or ur0:pspemu/ISO depending on the iso/cso file origin.
The CustomThemes option now only shows Custom Themes, because the Oficial Themes can not be uninstalled with this app.
The option Install Game for installation of games from folder has been improved (this way you dont need double the space on the memory card).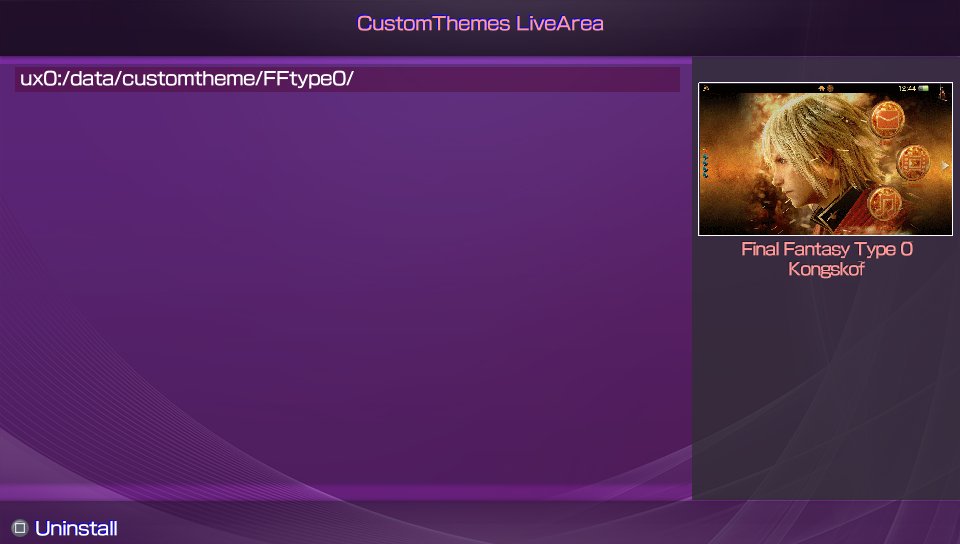 ++
Install games, homebrews in .vpk format and also through folder.
++
Move applications from ux0 to ur0 and viceversa
. (Although doing this move applications or games may not work properly).
In the AppManager section you can run the games that you have installed, you can delete the manual or uninstall your game if you require it.
It has a submenu of options by pressing the button triangle:
++
Extract
This option can extract zip, rar and vpk to the destination you select.
++
Install Game
This option allows you to install a game or update in the form of a folder in the Mai Dump Tool style.
++
Install CustomTheme
This option allows you to install a Custom Theme for Livearea, it should be a folder where all necessary files come.
The download of the songs via online is pending.
++
Export
This function allows exporting image files (jpg, png) and sound files (mp3).
++
AppMan themes
This is where you can change the theme for AppManager, the path to install a theme should be in:
ux0:data/AppManager/yournameTheme
(Here in place your theme resources, Please read the
https://github.com/ONElua/AppManager-Pl ... /README.md
for more details in github).
++
CustomThemes
Here you can delete a Custom Livearea Theme and if its corresponding files, you can not delete Official Themes.
++
TaiHen Config
This option makes a Reload of the file ux0: tai/config.txt.
Language
If you need to change the language of the texts of AppManager PLUS you must translate the file DEFAULT.LUA that is in the route:
"/system/lang/DEFAULT.LUA"
The resulting file must be renamed to LANG.LUA and put it in the path:
ux0:data/AppManager/lang.lua
To do list:
*Text Editor
*Custom Themes online downloader
*Improve the MP3 Player
*Savedata Manager
*Plugins Manager
Advertising