APSP7 pro Painted/Alternative Art by Me. Enjoy XD Goes in ThemeFolder where your Theme Dir is...simple
Artwork of the card I used for Reference. Besides the Original Orc one
Shop_Light.jpg
Shop.jpg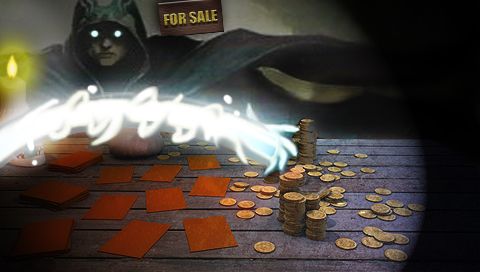 Some Imperfections are seen where the coin piles are at...
I don't worry about it cause it's not in sight until you go to About info. If you don't like the Rounded Eyes you can edit them as you see fit. No Re-uploads please
It glows wonderfully.
Below picture here is how it appears while in the Game!