Don't have photoshop right this sec but I did this using paint. Needs some smoothing or touching up your welcome to edit this how you see fit.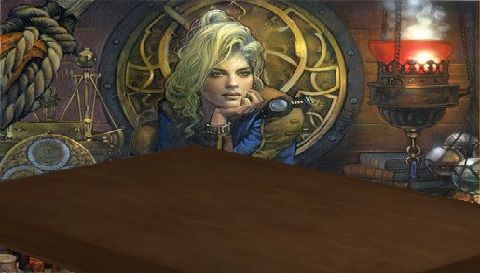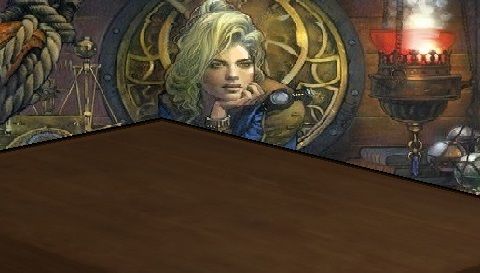 I had one with her arms over the table but it kept getting in the way with the cards.
If someone could upload me Photoshop 7 pro I would appreciate it. I had a HDD crash and lost my backup.