Your are looking at a specific version for this piece of software. There might be more recent releases. Check the
game's main page
Unofficial NEOGEO Emulator for PSP Mod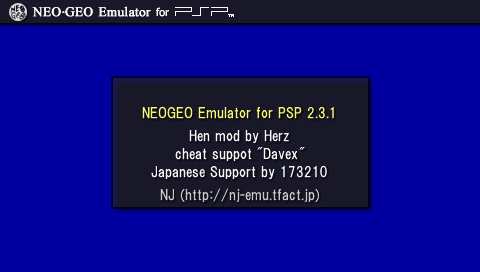 This is mod of MVSPSP.
MVSPSP is NEOGEO Emulator made by NJ
----What is different from original?----
1.Based swarzesherz's mod
2.Spanish added by swarzesherz (Of course, these support Japanese and English, too.)
3.Cheat added by Davex
4.Work on PSP-3000, Go, Street, eCFW
5.Added a few fix
Downloads
Find download links for Unofficial NEOGEO Emulator for PSP Mod below.