Your are looking at a specific version for this piece of software. There might be more recent releases. Check the
game's main page
Mario Kart PSP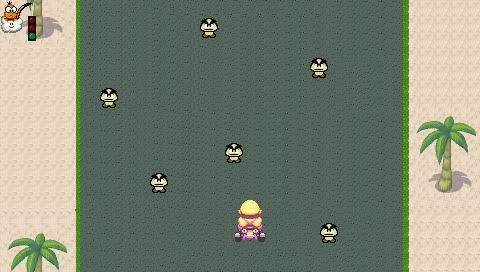 This is a homebrew game made by FouadtjuhMaster
This is a skill games and you need to avoid you're enemies.
If you touch one of you're enemies, you're gotta start all over again.
Version : Version 2.8
Release Date:
2011/12/11
Notes for this version:
After a month of now hearing of Mario Kart PSP comes another update from the PSP developer FouadtjuhMaster, you need to avoid your enemies, stage in, stage out.
Changelog:
Fixed a lot of bugs
Added lvl 11
CPU speed to 333/166
Downloads