MARIO FUSION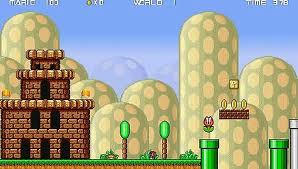 Mario Fusion is a tribute to the Mario franchise that we all know and love. The game features most of the features you would expect to see in a mario game, with breakable blocks, animated tiles, mushrooms, coins, goombas, flowers & shells. The game features 5 Levels including a showdown with your evil nemesis bowser!
Latest Version : MARIO FUSION v2
Release Date:
2011/12/10
Notes for this version:
signed and compressed
Changelog v2:
Re-wrote tile animation function
FPS never drops below 60fps now
Fixed enemy's appearing below the ground bug
Downloads
Find download links for MARIO FUSION below.
More...
In this section you will find additional links related to this application
We didn't reference any discussion on our forums about this homebrew yet, but you can create one!