PSP Billards

Rating:

(Be the first to rate this!)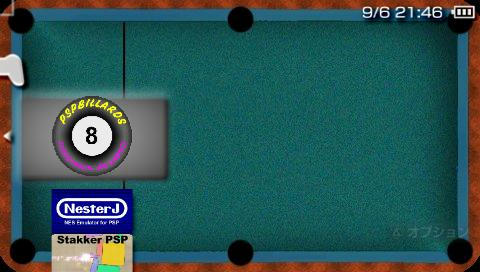 What to say a well working billard for your psp by Slicer4ever.
Latest Version : v2
Release Date:
2008/08/22
Notes for this version:
Changes V2:
-The ball now spins.
-Background music is wanted in the Music folder.
-Letter Score (idea halokilla)
-Multiple pool tables (each table in the list is added to the selection of tables).
-All controls work.
-ADHOC, now you can play against a partner between the two PSP's (note: not 100% stable and may crash the game)
-Much more, in addition to being signed to operate on Official FW, CFW without or HEN
Downloads
More...
In this section you will find additional links related to this application
We didn't reference any discussion on our forums about this homebrew yet, but you can create one!