Kurok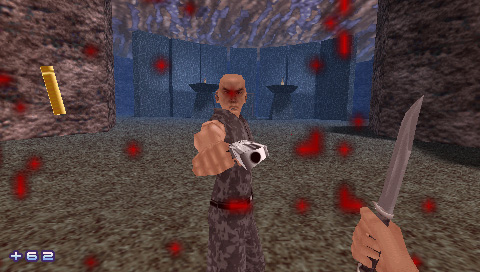 Based on a modified Quake engine port, Kurok is a first person shooter set in a modern setting with fictional aspects, like some environments, and the addition of dinosaurs. The main objective of the single player/co-op game is to get through to the end of the levels, completing objectives and defeating anything that stands in your way. There are 10 weapons which the player can use, some with secondary functions. The player can run, jump, swim, climb his way through the varied environments such as water filled canyons, underground lava caverns, and army bunkers, laboratories and even lavatories.
More info at http://www.bladebattles.com/kurok/
Downloads
Find download links for Kurok below.
(Some additional links are pending review for this version)
Older Versions
(Some additional versions are pending review)
More...
In this section you will find additional links related to this application
We didn't reference any discussion on our forums about this homebrew yet, but you can create one!