PSPDOXMANAGER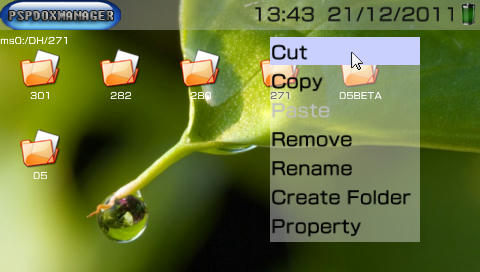 This homebrew is a simple file manager with the tipical functions for manage files.
-Manage files and directory;
-Manage zip and rar files;
-Loadexec;
-MP3 Player;
-Image viewer.
-Text editor.
Latest Version : 1.2
Release Date:
2011/10/5
Notes for this version:
This homebrew is not compatible with the PSP Go.
You can sign it for ofw!
Downloads
Find download links for PSPDOXMANAGER below.
More...
In this section you will find additional links related to this application
We didn't reference any discussion on our forums about this homebrew yet, but you can create one!