Best PSP / Vita Homebrews for July 2014
Every month we publish a list of the best Vita and PSP homebrews as voted by our community over the previous month. You can add your own homebrews to our /downloads Database, and vote for your favorite ones. This doesn't require any login.
Check out this month's most popular homebrews, as rated by our community:
10. PSPokemon Grey
shaplayer's PSPokemon based homebrew, made in PGE-Lua! As the name implies, it is a Fanmade Pokemon Game!
PSPokemon Grey can be downloaded here
9. 6.60 ME
The "Minimum Edition" CFW by neur0n is an alternate Custom Firmware for those who want to stay up to date on a hackable motherboard (PSP 1000/2000) and don't want to use Pro CFW or TN Hen
This popular CFW got recently updated by Rahim-us to support things such as the Inferno Driver.
---
---
— features —
Hold R trigger and turn on the psp, you can enter recovery menu.
Hold Home button and turn on the psp, you can Boot OFW.
6.60 ME can be downloaded here
8. VHBL (MyStylist version)
VHBL (Vita Half Byte Loader) is a homebrew Loader for the Playstation Vita. It allows you to play fanmade games and emulators on the PS Vita
This version is compatible with PS Vita 3.15 and below, a port by Japanese developer 173210.
VHBL (MyStylist version) can be downloaded here
7. Open CMA
A patch by Virtuous Flame to prevent the PS Vita Content Manager Assistant from connecting to the internet.
The PS Vita comes with a system to copy save files that requires you to be connected permanently to the internet. This system is here to force you to update the Vita when a new version is available. In addition, it might be inconvenient for you to be constantly connected when you want to copy your files from and to the Vita. This patch is here to help you with this situation
Open CMA can be downloaded here
6. Multi-Menu Loader (Unofficial)
All PS Vita CEF users have heard of Mishka84's Multi-Menu Loader, which includes the menus made for eCFW & many other options, but don't confuse this with Acid_Snake's multiBootMenu.
This one's an unofficial v2 release, & in it the things users usually don't like are made better. Such as, they don't want a credits menu… removed! They don't like seeing the app name instead of seeing eCFW
This version has much better graphics in all menus, + Netfront Browser.
Multi-Menu Loader (Unofficial) can be downloaded here
5. Pro CFW
Unleash the full power of your PSP with the most popular Custom Firmware on the scene! Compatible with all PSP models on firmwares 6.20, 6.35, 6.39, and 6.60
If you don't know what Pro CFW is yet, here's what their google code page has to say about it:
Homebrew Compatible! Run your own unsigned applications, both user and kernel mode.
Plugin Compatible! Add new features to your PSP via kernel mode background plugins.
ISO / CSO Game Dump Playback! Backup your own UMD discs via USB and play them from Flash Storage.
2g+ Memory Range Unlock! Use the previously locked RAM range within your own homebrews.
NODRM Engine! Use your bought DLCs, no matter on which PSN account you are currently logged in.
PSX Emulator Unlock! Play your PSX classics, yes ? all of them. Not just PSN titles.
Pro CFW can be downloaded here
4. 138Menu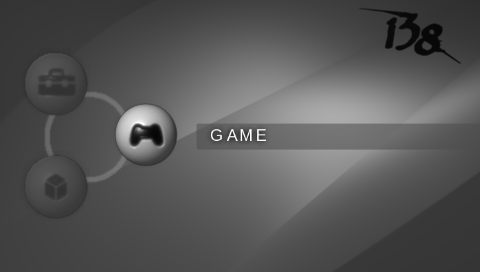 – Compatible with VHBL and CEF (ARK/TN < TNV4)
– Multi-language English, Spanish, German, French, Turkish, Polish, Italian
– Homebrew installing
– You can use custom themes and wallpapers
– Delete App and Homebrew Folder format features included
– Custom OSK
– Easy-to-use interface
– Protection measures included
– Low sized
138Menu can be downloaded here
3. ARK
ARK is a PSP Emulator Custom Firmware for your Vita. It supports most PSP Homebrews, plugins, and backups, as well as PS1 games
Features:
> PSX game support (soundless so far, our sound plugin is too glitchy for public use at the moment)
> ISO/CSO game support
> NoDRM Engine for decrypted dlc playback
> MS-SpeedBoost (most noticable on games like soul calibur)
> Stargate Game Patches (fixes several anti-cfw games)
> Customizable Main Menu
> Plugin support
> Recovery support
> ISO-cache support (speed up ISO gaming)
2. DaedalusX64
Nintendo 64 emulation at its best! DaedalusX64 is the direct successor of Daedalus
DaedalusX64 can be downloaded here
1. gpsp
Popular Gameboy Advance Emulator for the PSP and the Vita, one of my favorites!
New Homebrew of the Month
Check out Nibbler, an iOS/PSP compatible original game. The authors describe it as a cross between popular "Snake" and pacman. Eat all the apples in a maze!


Nibbler can be downloaded here
Also check the following!
The entries below didn't make it to the ranking this month, but were close, check these out:
Also check our huge list of emulators for your PSP/Vita, and our top 50 Vita / PSP homebrews in 2013!
What would you recommend to fellow PSP/Vita owners? Feel free to add your homebrews in our database and vote for your favorite ones!