The Xi3 Piston Steam Box- Starting At An Amazing $1000. Wait How Much?!?!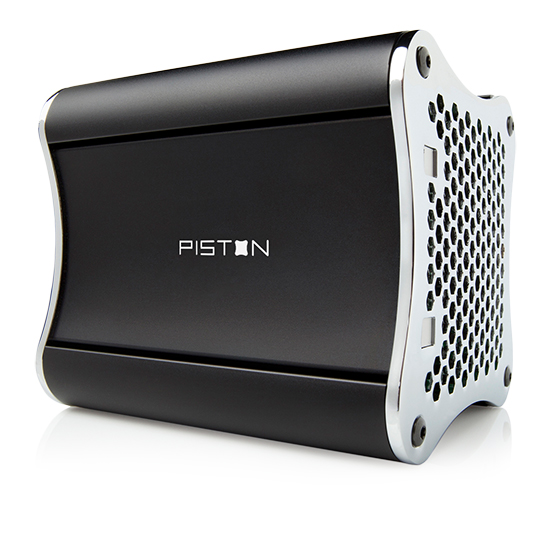 So instead of me doing another article on the OUYA. I found a different small home console to do one on, it is a bit bigger this time, in pretty much everything, size, specs and definitely price!
You have may have heard of it, it's known as the Piston.
It is currently being developed by a company named Xi3, their website is here, and their latest product known as the Piston is now taking pre-orders. If you decide to pre-order it before 17th March, you get $100 off. any time after that and you'll be parting with a beastly $1000.
The console will ship to the end of the year, close to the same as the PS4, If you wish to pre-order the console, you'll have to go to here to depart with $900+ and not see it again until 8/9 months.


So let's touch upon the upgradable  SSD (Solid State Drive). If you want to upgrade to 256GB, it'll cost you a measly $340 more. If however you want a 512GB SSD it will set you back…… an extra $750!
Here's a video describing it:
I wont be getting this little beast, as cool as it sounds I'd rather buy a PS4 and 10 games, but on a side note : I hope you can replace hard drives on the PS4, but I doubt it.
---
---
Here was the recent conference at SXSW, presented by Dave Politis (Xi3's chief marketing officer):
Sorry about the quality, it wasn't filmed properly.
So who wins? Sony's conference or this?
 If you decided not to waste 16 minutes of your life unlike me, he was saying how the Piston is 64 bit and easy to take apart, improve on and put back together, unlike current gen consoles, like my PS3 which has about 30 screws, all of which I have damaged the threads, so I can just pick them out. This little thing only has 8, all of which are on the outside frame.
Want to pre-order it? well you can do so on this link right here.