TokyoGameShow 2012 News Roundup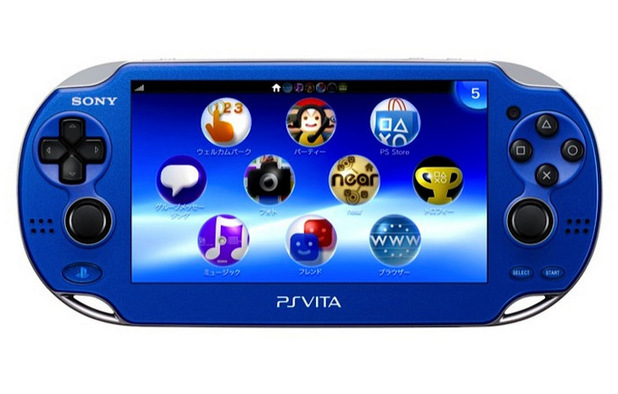 The Tokyo game show was recently held and Sony made a ton of very big announcements for the Psvita, PS3, PSP and more. Big changes and news including some new hardware, games and apps You can check all of it out below! 
Playstation Network News
PSN will be getting a completely new look and interface:
"To tie in with the launch, PlayStation Store for PS3 is set to get a new look from October 2012 too, making it even easier for you to find and download the content you love from the comfort of your sofa."
Sony has announced that PlayStation Mobile games will begin to arrive on October 3rd.
"PlayStation Mobile will launch in the United States, Canada, United Kingdom, Japan, Australia, Italy, Spain, Germany and France to start, with more to follow. 30 games will be available at launch, ranging from 50 yen (approximately $0.63) to 850 yen (approximately $10.77) including tax. Titles will be by third party developers and Sony's worldwide studios, with additional releases coming out often. The PlayStation Mobile Developer Program will also launch in November, allowing developers to access the PlayStation Mobile SDK (software development kit) to create their own games to distribute on the PlayStation Store for PlayStation Certified devices as well as Vita. The Developer Program will roll out in 11 countries and will be available for $99 per year."
Andrew House, Group CEO of Sony Computer Entertainment, said the new cloud service using Gaikai tech and manpower was on the way and looking to expand the potential of PlayStation business beyond games.

Sony bragged about the "Over 600 playable PS One games playable on Vita in Japan"

Next month, over 3000 manga will become available for PlayStation Vita owners in Japan.
Hardware
 Sony just announced during the Tokyo Game Show that a new Playstation 3 model is coming. This model will be 20% lighter and 25% smaller than the current slim models. The device will be available soon: 9/25 in the US, 9/28 in Europe, and 10/4 in Japan. Both Black and White colors will be available, and the Hard drive is getting a boost up to 500GB, witb various size models. Check out Wololos post for more pictures and information here
PlayStation plus coming in November to the PsVita
On sale November 15, Sony will be offering Japanese customers the Vita in Cosmic Red and Sapphire Blue. (Pics below!) This may or may not come to other regions.
---
---
Games (PSVITA/PSP)
BlackOps Declassified gets December release date (Black Ops 2 Zombies reveal trailer on 9.26.12, teaser trailer watch it on youtube here!
Valhalla Knights 3 will be coming to PlayStation Vita in 2013
Muramasa: The Demon Blade in 2013
Senran Kagura: Shinovi Versus coming 2013
God Eater 2 will be on the psvita
Ninja Gaiden Sigma 2 Plus coming soon
Tecmo Koei has revealed Toukiden for the PlayStation Vita and PSP.
PlayStation All-Stars beta invites began going out today, going out to a limited amount of people and this beta's for the PlayStation Vita version.
"Those who receive a code will gain access to special forums where feedback can be given directly to developer SuperBot Entertainment. Right now, the cross play developer beta is set to run from now through Tuesday, September 25th."
WB Interactive announced that Spy Hunter will hit PlayStation Vita and Nintendo 3DS on October 9th.
Games (PS3)
Square Enix revealed that Kingdom Hearts HD 1.5 Remix is coming to PlayStation 3. The collection will include the original Kingdom Hearts,Kingdom Hearts: Chain of Memories and Kingdom Hearts: 358/2 Days in HD, all with trophy support. The collection includes the "Final Mix" of Kingdom Hearts; scheduled to be released in Japan next year. No European or North American release has been announced.
The digital version of Borderlands 2, available as a download on PSN as of this weeks update.
Other News
During the Tokyo Game Show Capcom announced that Monster Hunter 4 will hit Nintendo 3DS in March 2013 in Japan. Online multiplayer will be available. Other regions and platforms not yet announced.
Ninja Gaiden coming to iOS
*Note: All of this is confirmed for Japan, other regions and release can change unless noted.